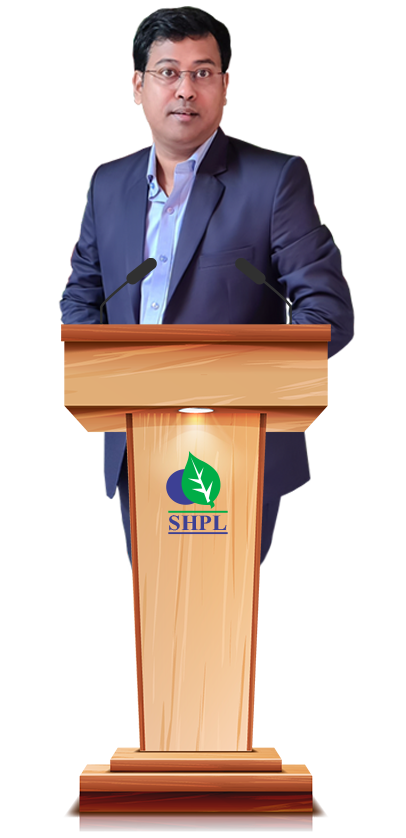 Hello Saarvasrians,
Greetings of Wellness from Saarvasri…!
We all know that life is unpredictable with uncertainties. Pandemic has demonstrated it loud and clear. Whether you accept it or not, we are silently a part of the so-called modern-day lifestyle that has brought-in an unprecedented assault of junk food, grave challenges of contaminated water and severely polluted environment. Due to this, human health has become fragile. This kind of erratic living obviously invites lots of illnesses and large amounts of resources – time, money and efforts have been spent in modern medical treatment which may only create further complications.
At Saarvasri, right from the day of our inception, we have been committed to provide natural, unique and value-for-money products that are chemical and pesticide-free at an affordable price. Today, we have over 300 premium quality products across health & wellness, genetic testing, baby care, personal care, pet care, home care, kitchen care, alkaline water and Agro care categories with an unbelievable 'Buy 1 Get 1 Free' offer on most of the products. Yes, today we are known for our quality products, which are not only superior but result oriented too. We are proud to say that SHPL is synonymous with 'Quality Products with Results' and above all 'Optimum Customer Satisfaction' which is so difficult to achieve. Rest be assured that this legacy of offering premium quality result-oriented products will never end.
Our success could not have been possible without your proactive support. Hence, the entire credit goes to your unwavering support in our mission. I hereby invite you to join hands with our mission of taking Saarvasri to every household of India. Saarvasri products will not only address various modern health conditions and help you enjoy good health but also provide you with a powerful platform to become a 21st century wellness entrepreneur. Saarvasri has a resolute corporate mission of being one of the top 5 direct selling companies of India by FY 2025-26, fully adhering to The Consumer Protection (Direct Selling) Rules 2021. We are already marching ahead with this grand vision. I urge you to join this revolution.
Talk to the person who guided you to our website and understand the simple procedure to associate with Saarvasri. I look forward your proactive association and contribution.
Jai Saarvasri…! Jai SHPL…!!
Gopal Kundu
Chairman & Manging Director