SHPL is spearheaded by a team of well-experienced and extremely committed promoters and a team of young and enthusiastic professionals who are ever-ready to serve our retail customers and Independent Sales Associates with a smile.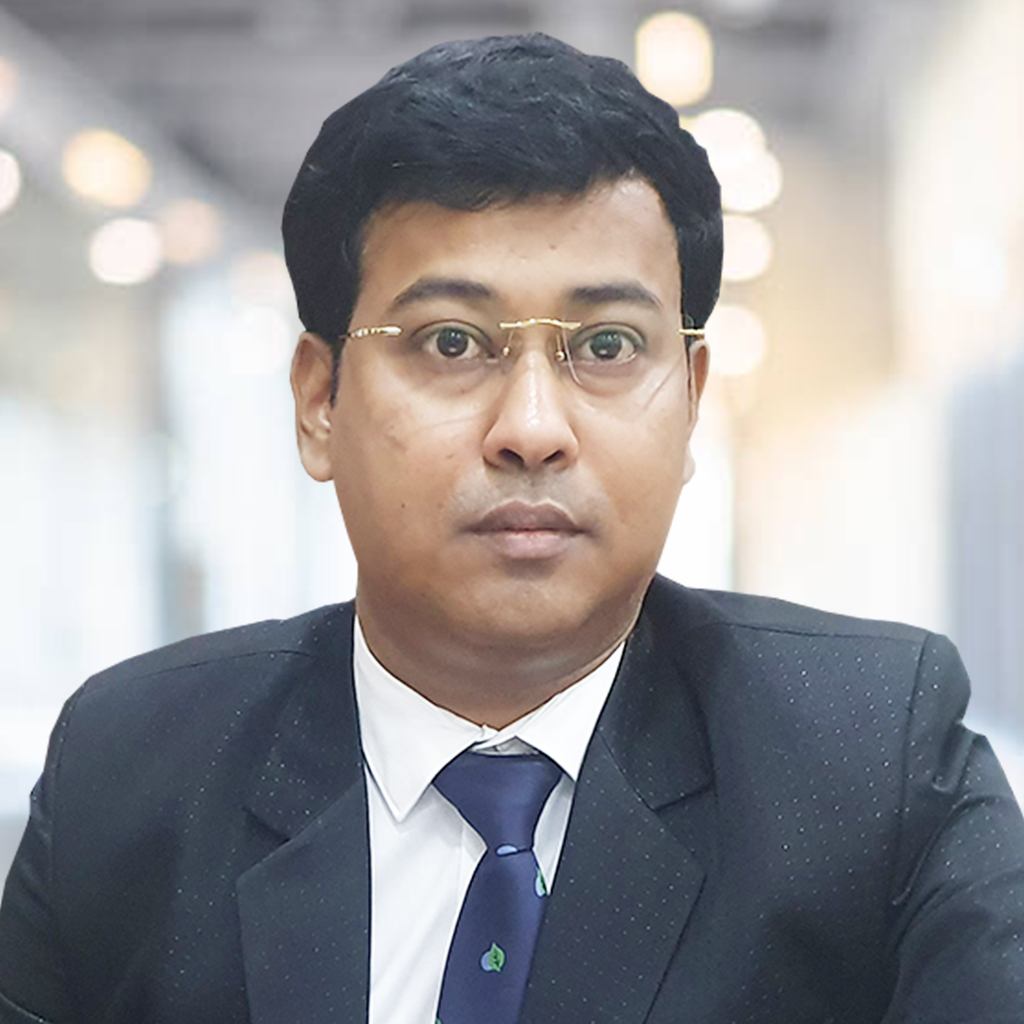 GOPAL KUNDU
Chairman & Managing Director (CMD)
Mr. Gopal Kundu is a highly self-motivatedvisionary young entrepreneur who decisively leads SHPL from the front. His combined rich experience of over 20 years in the real estate, wellness industry and thedirect selling industry has enabled him to make astute business decisions which has made SHPL a powerful value-based business idea and a well-known brand across India. His management prowess including the leadership skills, ability to take risks, makequick business decisionsand efficiently implement them have made him a skilful entrepreneur and anadorable face of the company. At SHPL, he pays special attention to offering quality products, right from its conceptualization, research & development, manufacturing, international standard packaging and affordable pricing and looks-after the over-all operations of SHPL including business development and training. His high-voltage passionate speeches profoundly inspire each and everyone. He supervises timely and efficient services to SHPL customers and Independent Business Associates and creates a grand vision for them to lead towards massive success.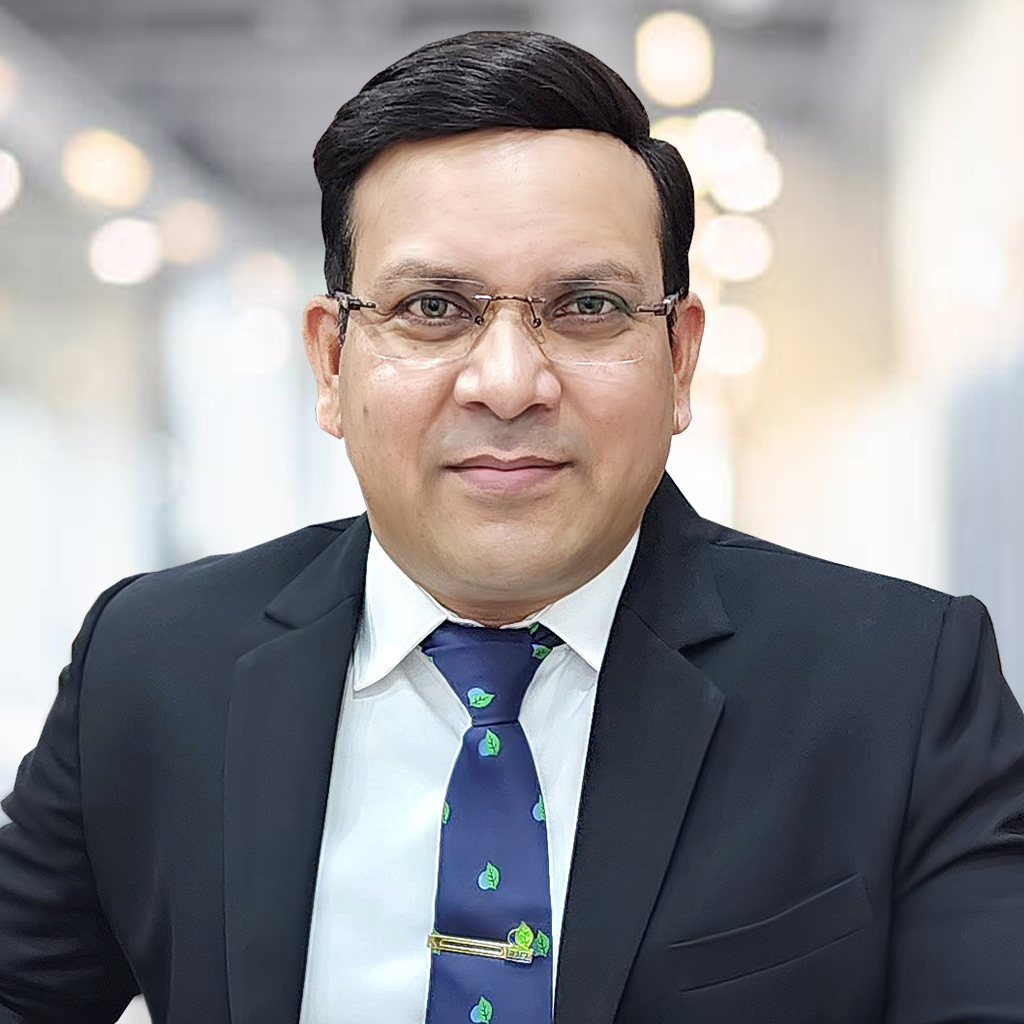 SUBASH SAHU
Chief Financial Officer (CFO)
Mr. Subash Sahuhas anMBA (Master of Business Administration) degree and has done postgraduation in social work (MSW). His combined experience of over 18 years in the insurance, agriculture &wellness industry makes him an efficient and able administrator. During his stint with the agricultural sector, he was an eye-witness to how using fertilizers and pesticides on a large scale was damaging the human body, which logically prompted him to developed a passion for the wellness industry. His conviction in chemical and pesticide-free food products inspired him so strongly that he founded Saarvasri Herbs Pvt Ltd. Today, being the founding director, he is the backbone of SHLP, handling back-office operations, statutory compliance, accounts &finance, taxation and timely pay-outs.An extra-ordinary team player, he is a man of few words but lots of hard work and action.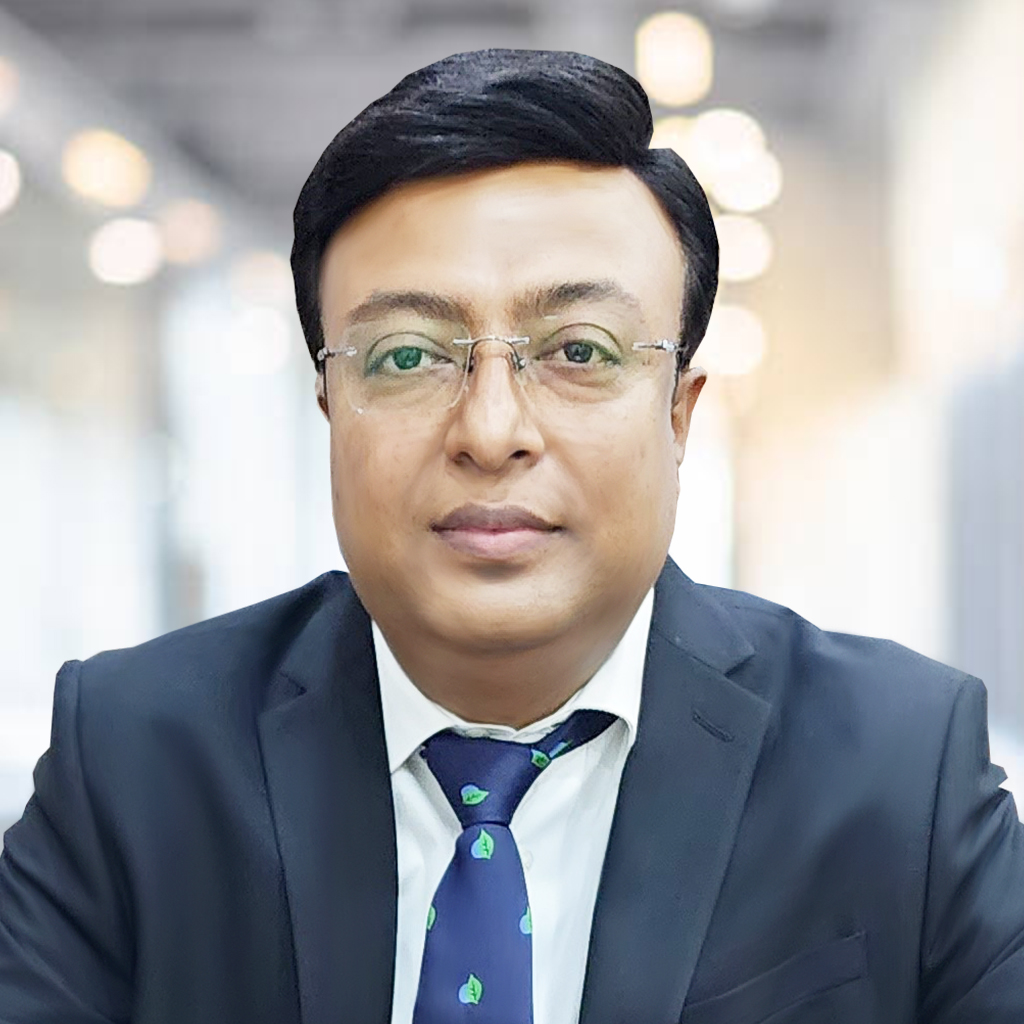 PRASANTA KUNDU
Chief Operating Officer (COO)
Mr. Prasanta Kundu, a Science graduate from the Kolkata University, brings-in his vast experience of over 14 years in a wide range of management roles, to SHPL. Earlier, he was the Senior Sales Manager, responsible for the development and management of healthcare &marketing sector along with overseeing the divisional offices across India. Today, being one of the directors of SHPL, he handles the key portfolio of inventory, warehouse management and logistics with seamless distribution of SHPL products across India. His never-say die attitude is unquestionably inspiring. He is an able administrator, terrific team player and a witty orator.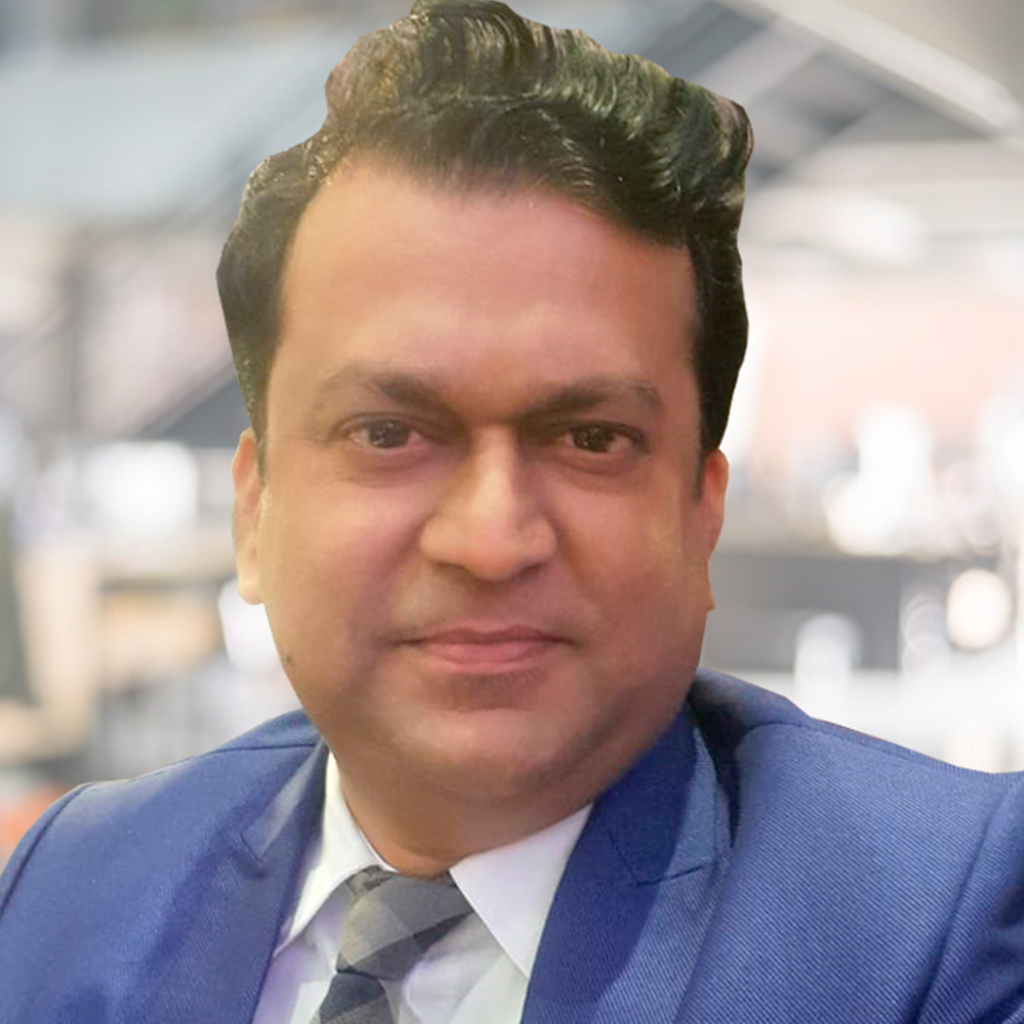 STAN SERRAO
Business Coach
Stan is a multifaceted personality with strong administrative and man management skills. He is a science graduate from Mangalore University and has a diploma in journalism from KSOU, Mysore. He has successfully donned many senior editorials as well as Sales & Marketing positionswith reputed publications. In his illustrious career since 1999, in the direct selling as well as wellness industry, he has been a resourceful team leader, trainer, author, business consultant and CEO of reputed companies. He has been intensely engaged in propagating various wellness initiatives and the IOUCM, Colombo, Sri Lanka has aptly recognized his credible accomplishments with an Honorary Doctorate for his socio-economic wellness initiatives. In 2016, he founded Welocity Genetics that pioneered saliva-based non-invasive predictive DNA test that provides gene-based wellness solutions and has established it as a market leader in Nutrigenomics in India. He has been instrumental in creating mass awareness on genomic wellness through WIGNET (Welocity Institute of Genomics, Nutrition and Entrepreneurship Training). At SHPL, he is responsible for the scalability of SHPL by creating a robust business system.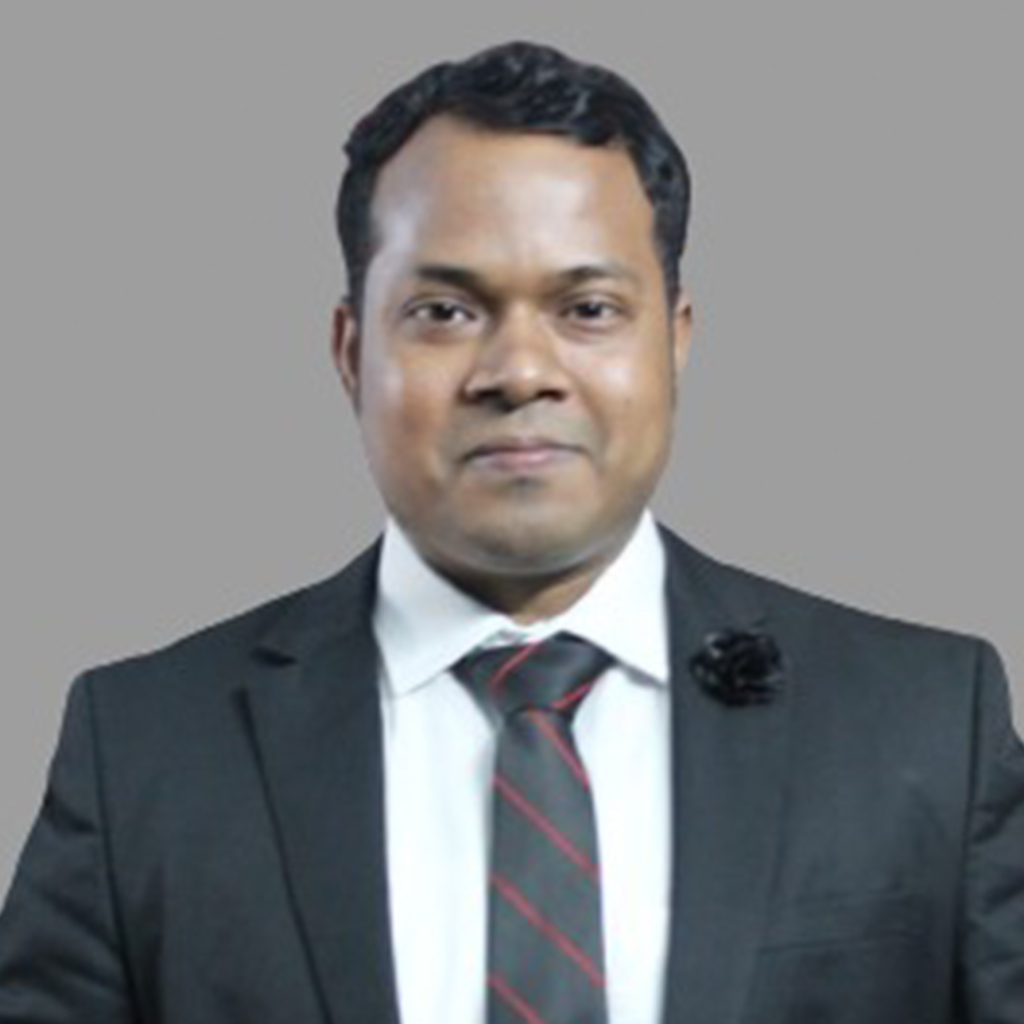 KOUSIK GUCHHAIT
Vice President – Business Development
After playing key roles in various direct selling companies and corporate sector as a Manager and Strategic Sales & Marketing Advisor, Mr. Kousik joined SHPL as VP – Business Development. As a young, dynamic and energetic professional, he has been successfully leading the Sales & Marketing department with his expertise and resilient leadership skills. Working without clock and serving SHPL IBOs is what he is known for. With his dedicated service and committed leadership, he has played a vital role in making SHPL one of the top direct selling companies of India.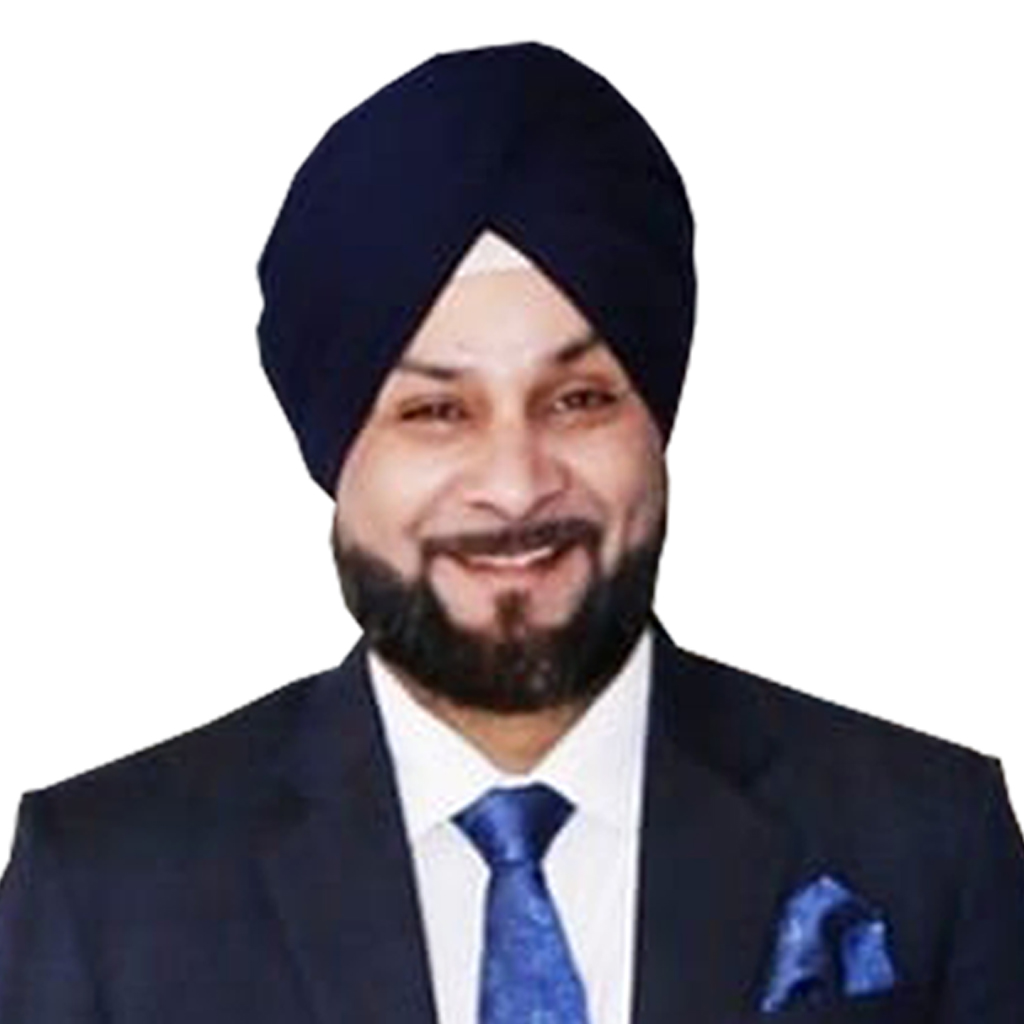 SARVAJEET SINGH
Vice President – Business Development
Sarvjeet is a highly creative and result oriented business professional with over 18 years of rich experience in sales & marketing, distribution, business development, project planning, relationship management and training functions across Pharma & FMGC sectors. His expertise lies in business planning, training, brand promotion, events and market plan execution by adapting to innovative business development strategies, opening new sales territories, product positioning and handling distribution network. He is an excellent communicator with effective interpersonal & relationship management skills with ability to think analytically and relate to people at all levels in the organization. He has gained impressive work exposure in global operations and best-in-class global processes. His keen interest lies in the area of business strategy.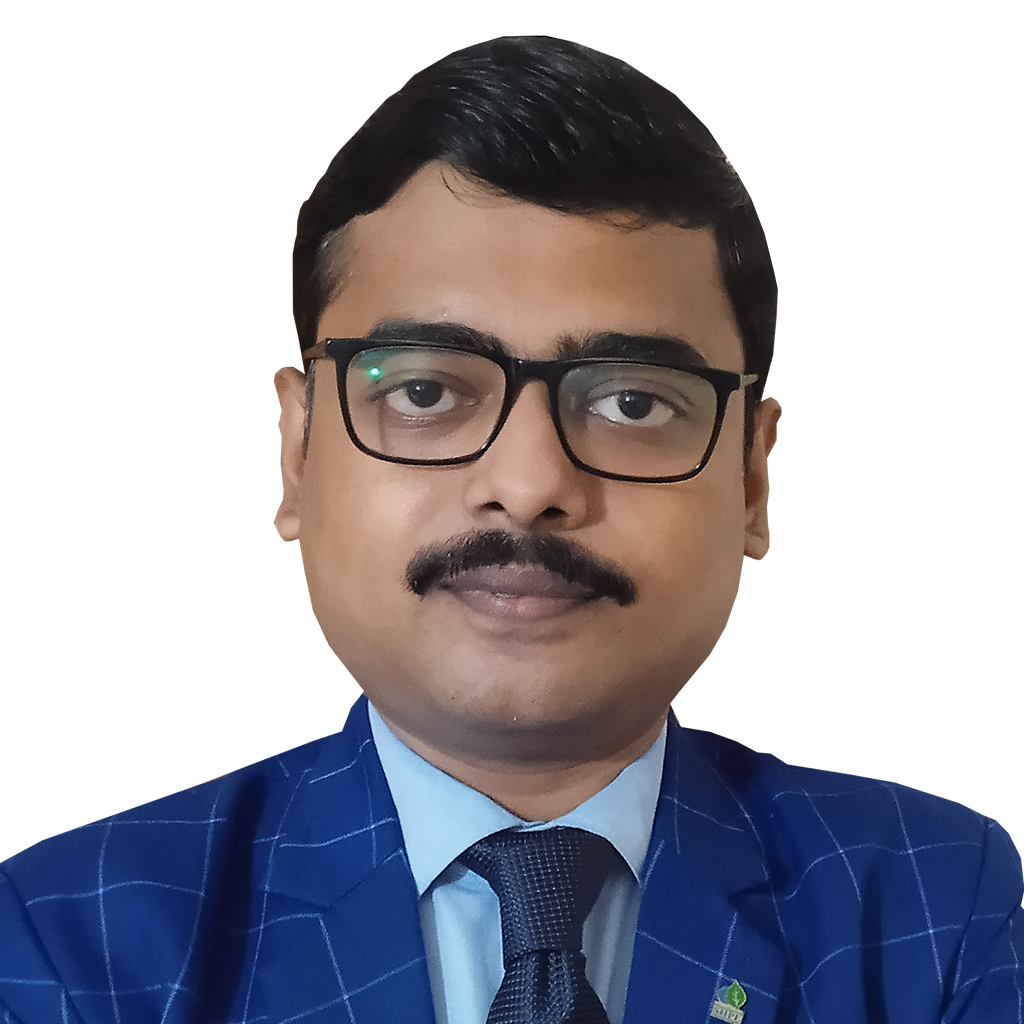 SUBHASISH SARKAR
Head : Product Training
Mr. Subhasish Sarkar is a Certified Health & Nutrition Life Coach, Certified CBT practitioner and a Certified Genomic Wellness Consultant. As a Wellness Coach, Business Mentor and Motivational Speaker, with over 10 years' experience in the Direct Selling industry, he has conducted many products as well as business seminars / webinars. He is associated with SHPL since 2018 and currently is the Head of Product Training. He is committed to provide authentic product information of SHPL products and create awareness amongst people about their overall health and wellbeing. He also helps SHPL IBOs become successful through various workshops on Personal & Business grooming. Being a part of the SHPL Education System, he is dedicated to fulfil company's vision through his valuable service.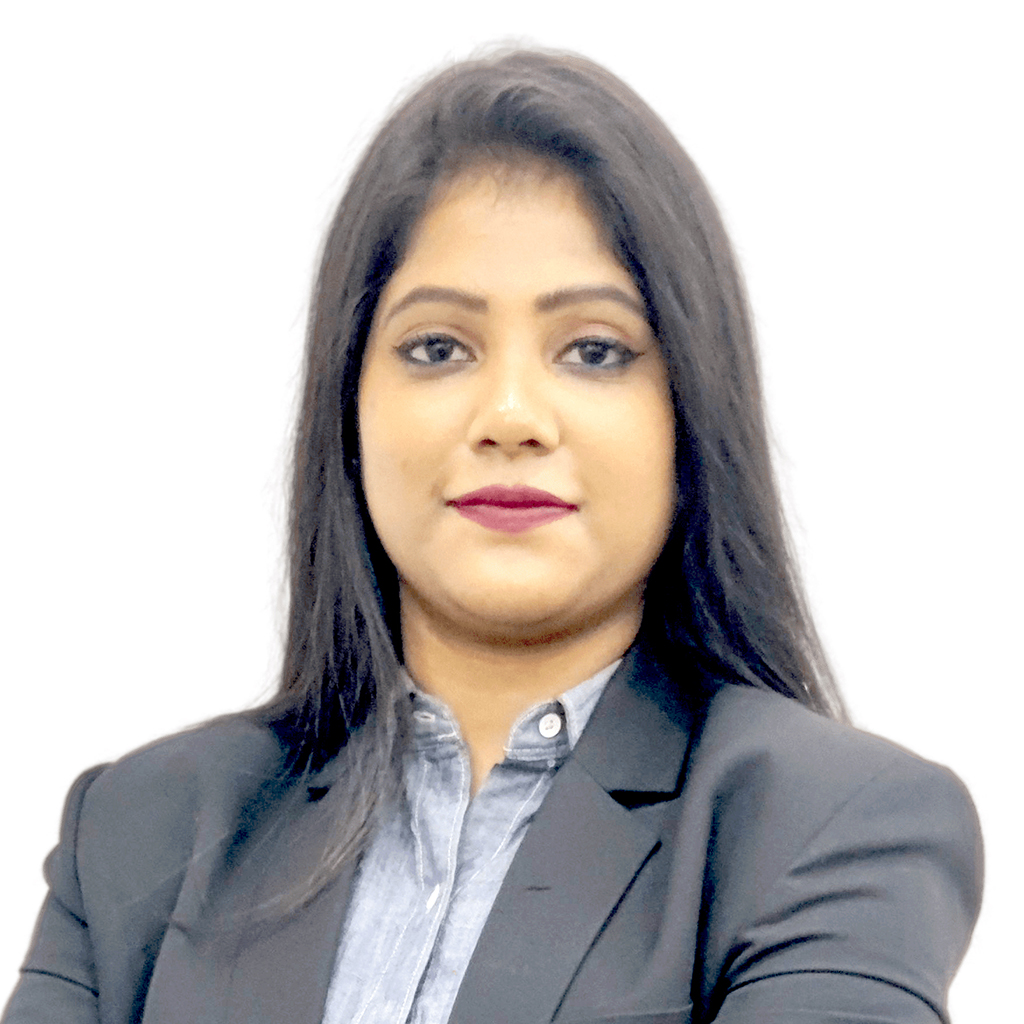 ANUSHA SEN
Sr. Support Executive
Anusha is a BSc graduate in Paramedics from Calcutta Medical College and has done her Post Graduate Diploma in Cosmetic Technology. After gaining basic foundational experience in various private companies, she joined SHPL in 2019 as a Beauty Consultant-cum-Trainer. Ever since then, she has been ably handling the personal care product training with absolute command and has grown tremendously with other operational verticals too including company events and anchoring. Being a progressive woman herself, she is committed to empower every single woman in SHPL to become successful in their life and create their own identity. She is passionate about her work, has excellent communication skills, ever-willing to take up new responsibilities and is a terrific team player. As a Senior Support Executive, she liaisons between the sales force and the company to offer timely and quality services.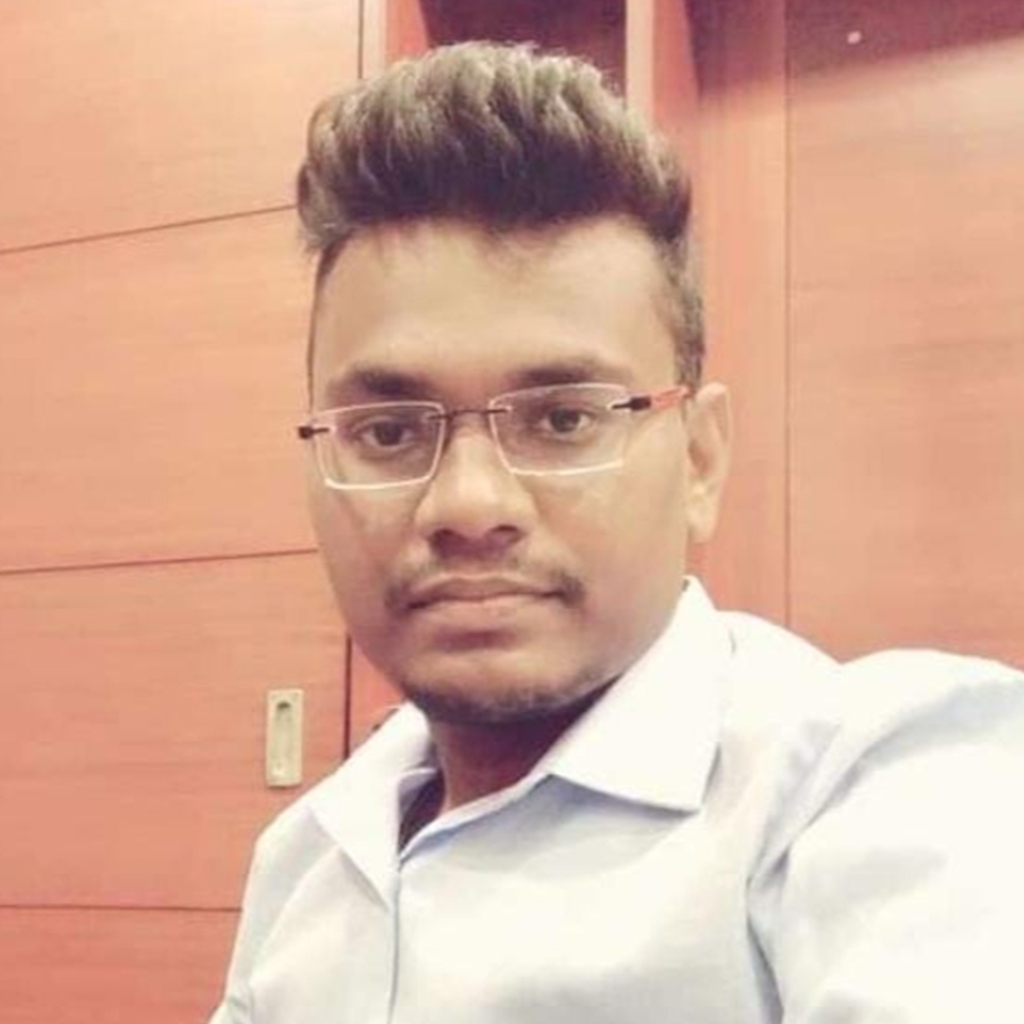 SONU GUPTA
Chartered Accountant
Sonu Gupta is an experienced and successful senior tax consultant having Associates Membership of ICAI-CMA since 2019. He provides his expertise in the field of finance, accounting & auditing, product costing, budgeting and business decision making, ROC filing, and direct and indirect taxation matters. He completed his training of Information Technology from ICAI-CMA. He is a Rank holder in National Accounting Talent Search 2014. He is actively engaged in consistent and regular interaction with the industry experts and other senior professionals which enables him keep pace with contemporary developments and to meet the needs of his diversified clients.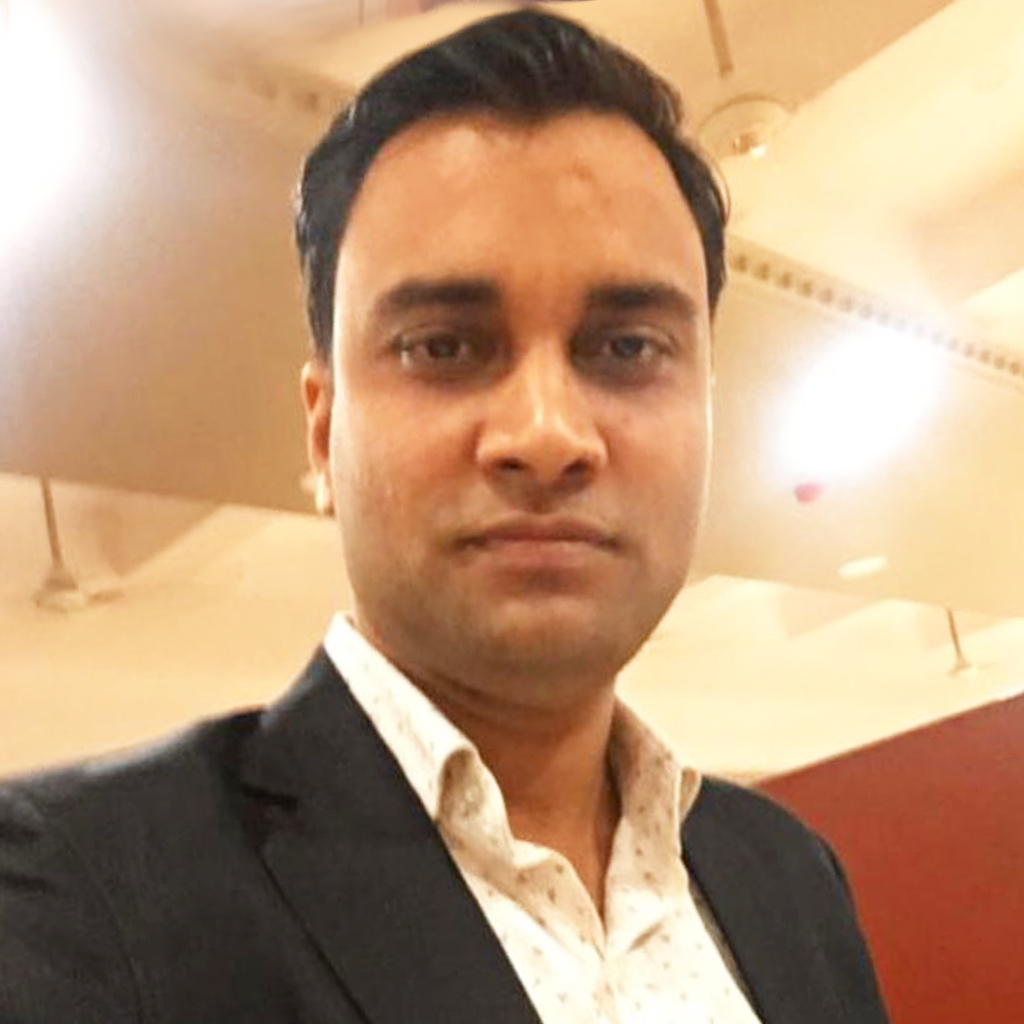 ANKIT KUMAR SHARMA
Company Secretary
Young and dynamic, Ankit Kumar Sharma is a graduate in commerce and an Associate Member of The Institute of Chartered Accountants of India since 2012. After clearing CA certification, he has been offering his professional expert services in the field of secretarial services, ROC filing, Audit, management consultancy, accounting services. Ever since qualifying as a chartered accountant in 2012, Ankit Kumar Sharma has been involved in active practice. He also has an Info-Technology Curse from ICAI to his credit.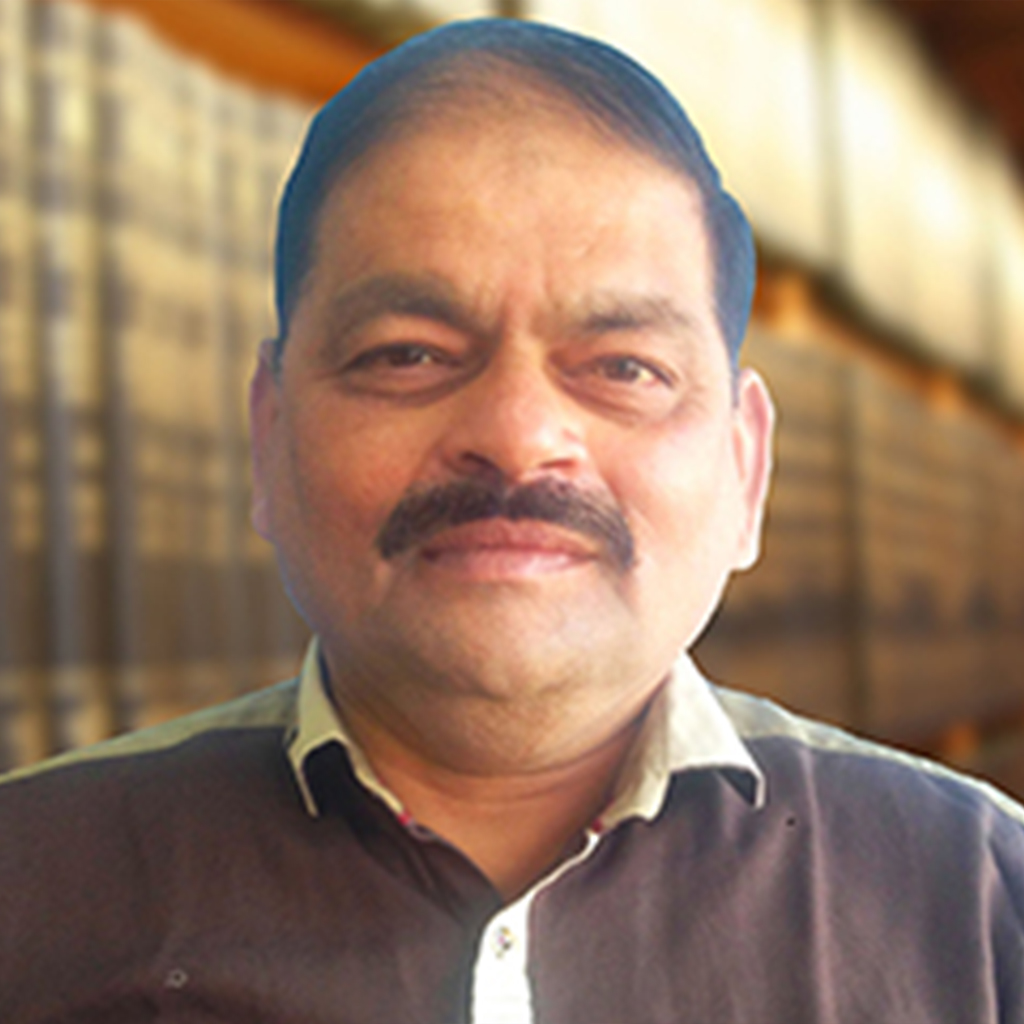 DR. DHANANJAY S. BHOSLE
M. COM, LL. B, G.D.C & A, D.B.M, D.P.M, D.F.M, M.B.A. - Legal Adviser
Dr. Bhosle is an experienced and successful senior advocate of Bombay High Court practicing corporate law, handling a wide range of company matters, challenging civil and criminal cases, consumer cases, cases of U/S 138 negotiable instrument act, FDA matters as well as intricate family disputes. He is also a consultant and legal advisor of real estate redevelopment and development under SRA scheme of the Government of Maharashtra handling co-operative act cases, land revenue matters with all authorities. Dr. Bhosle has comprehensive understanding and knowledge about the various consumer business models including the Direct Selling industry and the roles and responsibilities of both companies and its distribution network. At SHPL, he advises us on various legal procedures with regard to our business.