Health & Wellness Wellness Capsules Advance Multi Beauty+ Tablets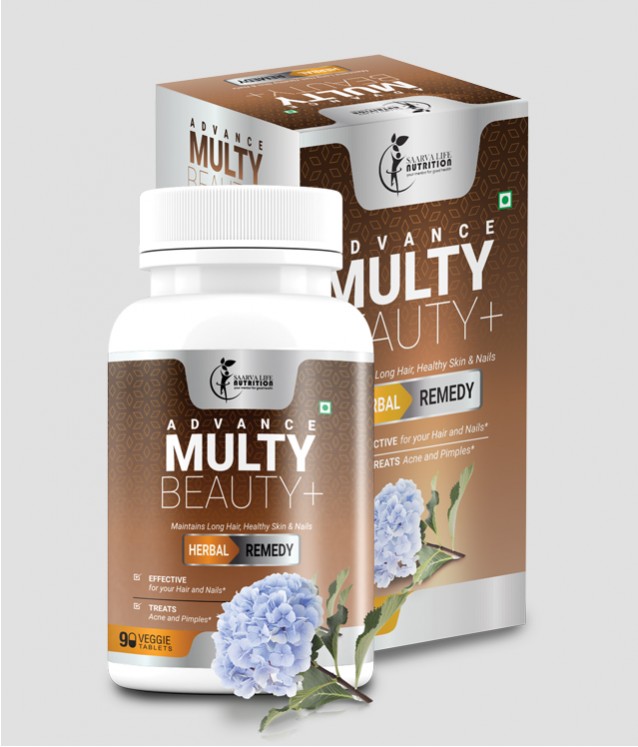 Advance Multi Beauty+ Tablets
---
SHPL-615
Wellness Capsules
---
Order Now
Description:
Advance Multi Beauty Plus Tablets are the complete solution for you ultimate beautification. we believe that, beautification is not to make fair your skin tone, but to clean you internally and only then the glow on your skin comes from inside your body. Saarvasri herbs Advance Multi Beauty Plus Tablets clean your internal body organs and flush out toxins from your body. It is specially designed for your healthy skin, hair and nails. The active natural ingredients within it makes you beautiful both internally and externally.
Ingredients:
Curcuma Longa, Rosa Indica, Neem, Embellica Officinale, Aloevera, Tulsi, Santalum Album, Calamine, Glycerine.
Benefits:
it is very effective for your Hair and Nails.
It treats Acne and Pimples.
It is effective in Hair Fall Problem.
It helps to rejuvenate Hair Follicles and thus activates hair growth.
It protects your liver.
It can treat skin problems like Skin Allergy, Irritations, Rashes, Black Patches, Lines and Wrinkles.
Direction of use:
1 to 2 tablets daily or as directed by experts.