Health & Wellness Wellness Capsules Life Plus Tablets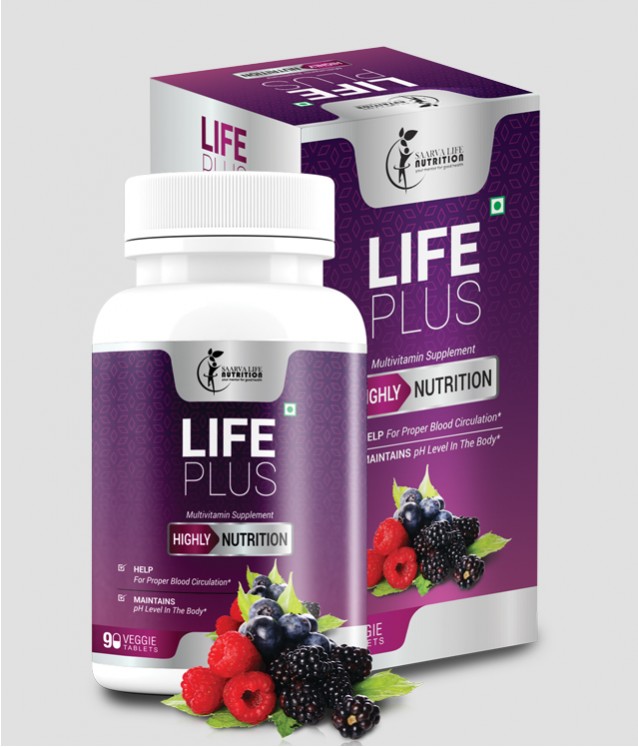 Life Plus Tablets
---
SHPL-618
Wellness Capsules
---
Go to Cart
Description:
Saarvasri Herbs Life Plus Tablets are made with 100% natural ingredients to boost your immunity power as well as to boost your daily energy level to live healthily. It has many health benefits. With other ingredients, this product is enriched with Mangosteen which is a miraculous fruit with lots of health benefits. In one sentence, Saarvasri Life Plus is your daily need.
Ingredients:
Mangosteen, Ashwagandha, Maca Root, Elderberry, Black Current, Ginseng, Sour Cherry, Ganoderma, Shigru, Curcumin, Alfa Alfa.
Benefits:
It contains vitamins with antioxidant capacity, as well as a unique class of antioxidant compounds known as xanthones, that can neutralize the damaging effects of potentially harmful molecules called free radicals, which are linked to various chronic diseases.
It has an anti-inflammatory effect and may reduce your risk of inflammatory diseases, such as cancer, heart disease, and diabetes.
It boosts your metabolism and burns excessive fats, thus it helps to lose your over weight.
It may help you maintain healthy blood sugar levels.
It boosts your Immunity Power naturally.
It maintains your daily energy level.
It has a protective effect against ultraviolet-B (UVB) radiation in the skin.
It effectively reduces heart disease risk factors like LDL (bad) cholesterol and triglycerides while increasing HDL (good) cholesterol.
It helps prevent mental decline, decrease brain inflammation, and improve symptoms of depression.
It is packed with fiber. Fiber is essential for digestive health, and it helps to promote bowel regularity.
It is very effective to maintain healthy hair and skin.
It is very helpful to treat nerve problems, such as, Parkinson, Alzheimer.
It maintains healthy pH level in the body.
It can help for proper blood circulation in the body.
It detoxifies our body.
Direction of use:
1 to 2 tablets daily or as directed by experts.