Blood Donation Camps
Have you been a blood donor ever? If YES, how many times have you donated blood?
Meet Dinesh Shetty, a young gentleman from Shivamogga District of Karnataka. In February 2016, he donated blood for the 50th time in his life and set an inspiring example for others to follow. The Red Cross society felicitated him for his extraordinary humanitarian contribution. Well, if Dinesh can donate blood 50 times, can't we donate blood at least once?
Blood is our lifeline that can be given to needy people if we have the willingness to donate.It is one of the most precious gifts that a person can give to another person. Genuine love of fellow humans and a sincere desire to share selflessly is what differentiates a blood donor from the others. As a part of its Corporate Social Responsibility, SHPL shall conduct a series of blood donation camps pan India. Specific details of this campaign will be unleashed on 14 June on World Blood Donors Day. Donate blood, save lives, be healthy!

A growing body of research demonstrates that a decision to donate blood can not only save several lives but also can help improve donors' health. Findings have shown that reduction in iron levels in the body is linked with low cancer risk and is beneficial in reducing risk of heart and liver ailments. It even burns 650 calories for every pint given.
Thanks to better awareness levels, India has made significant progress in its blood requirement in the recent past. Though India has 2760 blood banks, it still faces 10% deficit. Every day thousands of people require blood for a transfusion, surgery or some emergencies. Statistics show that there are 234 million major operations in India, 63 million trauma-induced surgeries, 31 million cancer-related procedures and 10 million pregnancy related complications which require blood transfusions. Emergencies occur every minute. So, blood is needed every minute.
Why does a county of 140 Crores population lacks blood donors? Well, primarily due to a lot of myths and misconceptions surrounding blood donation. Most of the people still believe that donating blood may result in weakness. There are also myths that it could lead to infections including HIV as adequate attention may not be paid on hygiene and safety or people with high cholesterol, diabetes or hypertension or people on medication cannot donate blood. All these myths can be removed only by creating adequate awareness and eradicating misconceptions.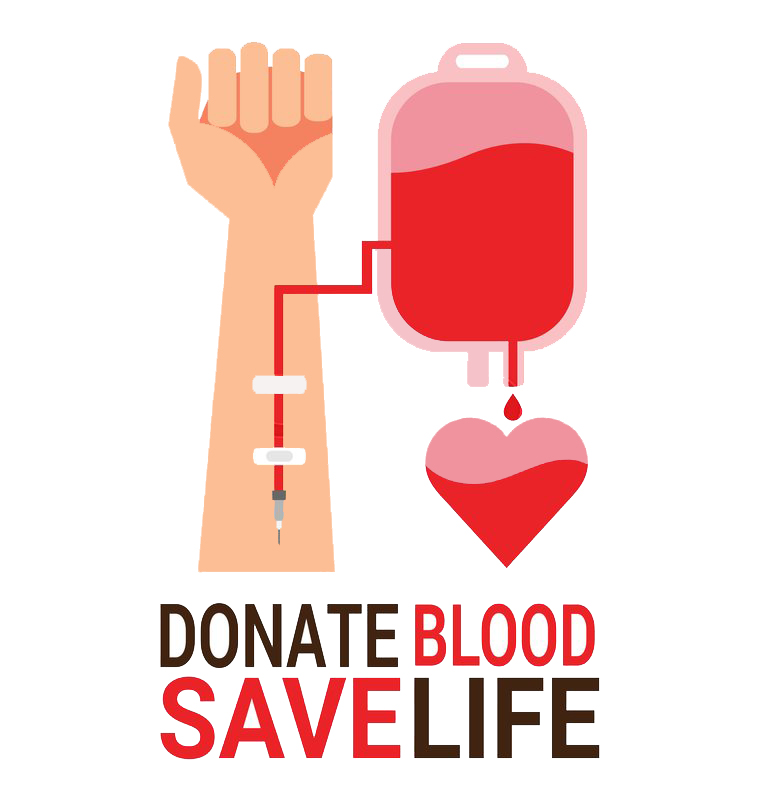 The fact is donating blood is safe and simple and it takes just about 15 minutes to complete the blood donation process. The fact any healthy adult aged 18 to 60 can donate blood every 3 months. Our body recovers 100 percent blood after donation. For instance, if someone begins donating blood at the age of 18 and donates every 90 days till the age of 60, he/she would have donated 30 gallons of blood potentially helping save more than 500 lives and importantly to him/her too. With new antiseptic precautions chances of any infection and other issue is negligible.
What can you expect when you are ready to donate blood?
You walk into a reputed and safe blood donation centre. Usually, you will be asked to fill out a short form or a few questions will be asked to determine your health status. A quick physical check will be done to check temperature, blood pressure, pulse and haemoglobin content in blood to ensure you are a healthy donor. Once found fit to donate, you will be asked to lie down on a resting chair or a bed. Your arm will be thoroughly cleaned and using sterile equipment blood will be collected in a special plastic bag. Approximately 350 ml of blood will be collected in one donation. Those who weigh more than 60 Kg can donate 450 ml of blood. Then you must rest and relax for a few minutes with a light snack and a refreshing drink. Blood will be separated into components within eight hours of donation. The blood will then be taken to the laboratory for testing. Once found safe, it will be kept in special storage and released when required. The blood is now ready to be taken to the hospital to save lives.

Saarvasri insists all its business associates to voluntarily furnish their blood group and asks them if they would like to be volunteer blood donors, during free online registration. Saarvasri then issues a Digital Identity Card with their blood group mentioned on it, which they can print and carry with them. Saarvasri also would like to create an online database of voluntary blood donors and each out to those individuals who are in need of blood and connect them to those willing to donate.