Health & Wellness Wellness Juices Activated Black Aloevera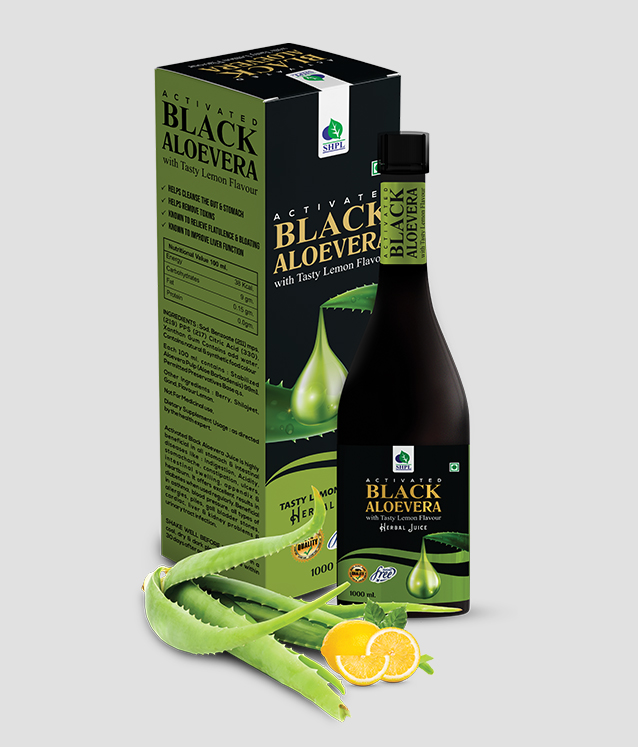 Activated Black Aloevera
---
SHPL-731
Wellness Juices
---
Go to Cart
Description: Saarvasri Herbs Activated Black Aloevera Juice is a wonderful product. It is activated with the gum of Aloevera itself. It is rich in Aloevera Barbadensis, the best type found in the world. Aloevera, "the plant of immortality", has its own medicinal value from centuries. Aloe Vera contains many vitamins including A, C, E, folic acid, B1, B2, B3 (niacin), B6. Aloe Vera is also one of the few plants that contains vitamin B12. Minerals found in Aloevera include: calcium, magnesium, zinc, chromium, selenium, sodium, iron, potassium, copper, manganese. It is also rich in Blue Berries which are healthy, stress-free food. You get fiber, vitamin C, vitamin K, manganese and potassium.
Ingredients: Aloe Barbadensis, Blue Berries.
Benefits:
• It improves your digestive system and helps to prevent constipation.
• It heals wounds fast.
• It promotes healthy skin and hair.
• It enhances proper functioning in the body.
• It has super anti-oxidant properties and detoxifies the body.
• It is very helpful for painful menstrual problems.
• It supports eye, bone and neural health.
• It is very beneficial for our neural health.
• It can solve our sexual problems.
Direction of Use: Take 15 ml. twice daily with half glass of lukewarm water before meal.