Health & Wellness Wellness Powder Apple Stem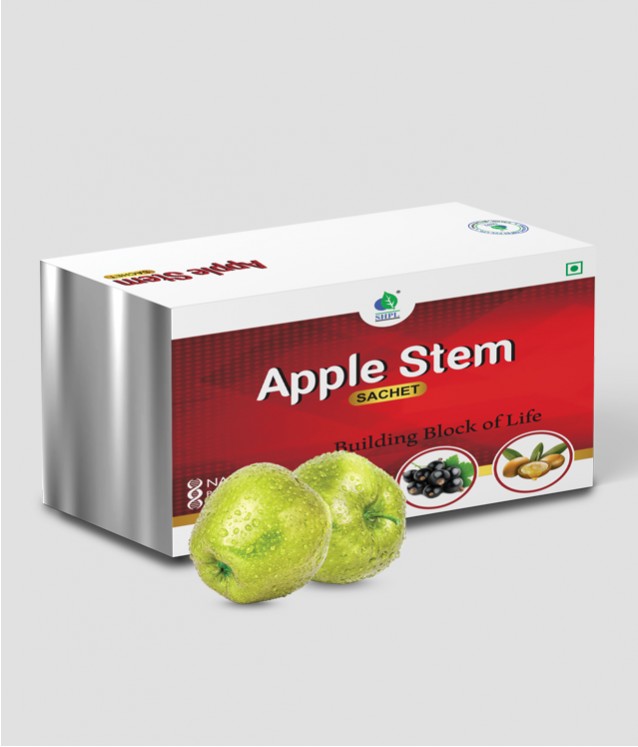 Description: Saarvasri Herbs Apple Stem is a perfect blend of stem cell formula, made from green apple, grape and acai berry. We all know that stem cell is called the father of the cells. This technology is been taken from plants to make us healthy and protected. This panacea product can regenerate our body cells and repairs cellular damage.
Ingredient: Green Apple, Grapes, Argan Fruit, Acai Berry, Blue Berry

Benefits:

It helps in increasing energy.
It improves appearance of skin.
It strengthens finger nails.
Helps in making hair thick.
It is the best anti – aging system.
Works wonder for those people who wants to enjoy optimal health, performance and fitness.
Helpful for elite athletes or simply those who wish to maintain excellent health.
Helps in rebuilding and rejuvenating the body.
Supports youthful and healthy aging.
Supports a general sense of well being.
Maintains telomere length and boosts energy.
Promotes a positive mind and mood.
Repairs and rejuvenates cells.
Delays aging process.
Enhances health and vitality.
Maintains acid – base balance within body.
Boosts immune system.
Direction Of Use: Take 1 sachet daily with 1 glass of water.