Kitchen Care Kitchen Care Rice Bran oil 2ltr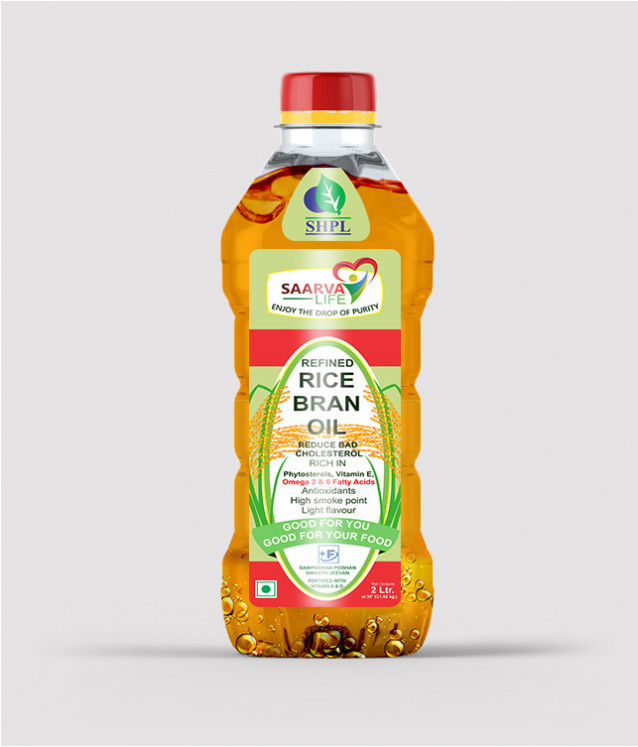 Rice Bran oil 2ltr
---
SHPL-1063
Kitchen Care
---
Go to Cart
DESCRIPTION : SHPL Rice bran oil is made from bran which makes it rich in Vitamin E that is essentially an antioxidant. Rice bran oil has an almost balanced fatty acid composition. Rice bran oil is rich in monounsaturated and polyunsaturated fats and free of trans-fats. Rice bran helps to lower cholesterol because it contains the right amount of oryzanol (1500 mg) which is an antioxidant. It will reduce your bad cholesterols, its rich in phytosterols, omega 3 & 6 fatty acids.
KEY INGREDIENTS : Rice bran
BENEFITS :
Has a Neutral Taste
Contains Good Fats
Heart Friendly
Lowers Cholesterol
Has a High Smoke Point
Less Oily
Rich in Vitamin E
Aids Weight Loss
Good for the Skin
Has Anti-Inflammatory Properties
HOW TO USE : Use SHPL Rice bran oil as your regular cooking oil.